The Indulge & Bloom Brand has created stunningly unique floral creations ever since we opened our doors in 1998. With over 25 years of experience, exotic designs and our ever-changing inventory of distinctive gifts.
As a family owned company, we are committed to giving each and every guest exceptional customer service. With the help of our knowledgeable designers and staff, we create arrangements that illustrate the perfect story. It's got to be one of the reasons why we are so recognized.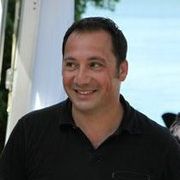 Our senior floral designer, Raed Kakish, brings with him over 25 years of experience in striking and distinctive creations to his team and clients. Raed can be seen regularly on Channel 11, where he speaks on topics from garden parties to creative floral ideas for the holidays.
Since Indulge & Bloom started, the store has taken on new ideas and concepts. With the ever-growing designers and staff, we've have grown to offer wedding/event planning, stationary, garden/landscaping, plant leasing and even corporate decorating. Despite the growth, we've continued to provide exceptional customer service & exquisite arrangements.
Indulge & Bloom is proud to have been awarded "Best in Exotic Flowers" by MPLS. ST. Paul Magazine. We have also been featured in numerous other magazines and were even televised on ABC's Emmy-Award winning Extreme Makeover: Home Edition in 2007/2009.
Please stop in or call (612-343-0000) for your own personal consultation.
Awards:
Best Modern Wedding Chicago 2016, Borrowed & Blue
Voted Best Florist Lush and Luxe MN Monthly 2011
Voted Best Wedding and Event Planning MSP Weddings 2011/2012
Floral Sponsor for the Wedding Fair TCBA
Best Exotic Florist Minneapolis Saint Paul Magazine
Florist for Extreme Makeover: Home Edition 2007/2009
Featured on KARE11 several times a month
Featured in magazines
Links:
https://www.indulgeandbloom.com/
https://www.facebook.com/IndulgeAndBloom